Are you feeling tired and saggy?
Cheek enhancement is a treatment that restores youthful facial curves without the risk of surgery, by gently plumping up the skin from the inside. We use dermal fillers for this treatment.
It is designed to create a youthful fullness to the face as well as lifting and shaping facial contours which sag and hollow due to the natural ageing process.
By replacing lost volume, the definition and fullness can be restored and the appearance of superficial lines and wrinkles in the surrounding skin can be reduced.
Depending on the outcome you wish to achieve, there are a variety of fillers that can be used for different effects. Some provide an instant result and others create stimulation and a delayed response through tissue growth. Both types are helpful in filling lines and wrinkles and replacing volume loss. Your options will be discussed in consultation.
Applying the appropriate filler to the appropriate area fills and corrects the wrinkle, line or volume loss instantly or over a few months. Using dermal fillers in conjunction with muscle relaxants, is an approach that provides a visibly long lasting result.
Appointments begin at $550.
Cheekbones
Increase the volume around your cheekbones, to give them a more prominent, defined look.

Facial Balance
Perfect to balance your facial structure by plumping & refining your cheek structure.

Neck & Jowls
A simple treatment to treat the lines in our necks and jowls, restoring the youthful appearance.
We endeavour to make our process as simple, transparent and comfortable as possible.
1. Phone Consult
Our reception staff will ensure you're able to receive aesthetic treatment.

2. Consultation & Plan
Every face is different and so is every plan. We'll tailor a plan to suit your goals and facial structure.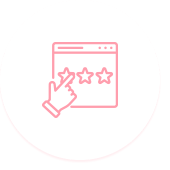 3. Treatment & Aftercare
Depending on your plan or treatment, you may need more than one appointment. Once satisfied, we'll guide you with any aftercare requirements.
Frequently Asked Questions
What do I expect?
A cheek enhancement treatment takes less than an hour and, unlike cosmetic surgeries, there are no incisions.
A dermal filler is gently injected into pre-selected locations on and around the cheeks, and is then massaged to ensure that the contours look as natural as possible.
Naturally, the amount of dermal filler required will vary, depending on your personal level of volume loss and the degree of enhancement you desire.
Are they painful?
During the procedure you may experience a stinging sensation, but this is so short-lived you will have completely forgotten about it by the time you walk out the door of our cosmetic skin clinic.
After the procedure you may experience some minor bruising or headaches, but this too will only be a temporary discomfort.
What aftercare is there?
As with any cosmetic procedure, down time from filler injections should be planned for. Although rare, post treatment bruising cannot be completely ruled out.
However, their unique process has been proven to minimise bruising from filler treatments. Makeup can be worn to cover any bruising.
The filler should be settled and full effects should be evident by week 2.
Are there any side effects?
There are few or no side effects with wrinkle relaxers.