Inevitably, as we age our body's firmness starts to decline. It is important because it's a major structural protein in the skin. Its key role is to provide the structure – or scaffolding – for cells and tissues.
What is the ageing process?
As the fibres in our facial skin start to breakdown, we notice our skin feels less firm and observe subtle changes to the shape of our face, such as lack of firmness, volume loss and bone thinning.
Fine lines and wrinkles start to appear when the breakdown of tissue exceeds our body's ability to repair itself. It's very common for women to notice this more after menopause.
Of course, eating well and taking care of yourself is really important, but sometimes Mother Nature needs a little help.
These days we have access to a range of specialised fillers, designed to mimic facial tissues and behave exactly like the lost tissues. This allows a natural, youthful look to be temporarily restored.
With a little help of dermal fillers, we can help you find your natural youth again.
Enhance your cheeks
As we age, our cheeks sag and wrinkle making cheekbones more prominent. Dermal fillers will add volume and glow to cheeks.

Sculpt your jawline
Add definition and sculpt your jawline to restore youth once more. Perfect for dermal fillers.

Plump your lips
Achieve a subtle enhancement to the natural shape of the lips, even out the texture by filling in lines creating symmetry.
For the temples
Temples help to define and shape a youthful face when they are plump and full. Create a youthful appearance with temple fillers.

Improve facial symmetry
Balance out loss of firm skin by placing filler that will plump out areas of the face that have lost volume.
We endeavour to make our process as simple, transparent and comfortable as possible.
1. Phone Consult
Our reception staff will ensure you're able to receive aesthetic treatment.

2. Consultation & Plan
Every face is different and so is every plan. We'll tailor a plan to suit your goals and facial structure.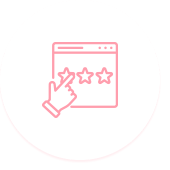 3. Treatment & Aftercare
Depending on your plan or treatment, you may need more than one appointment. Once satisfied, we'll guide you with any aftercare requirements.
Frequently Asked Questions
What are dermal fillers?
Dermal fillers assist in diminishing facial lines and restoring volume and fullness in the face.
As we age, our faces naturally lose subcutaneous fat. The facial muscles are then working closer to the skin surface, so smile lines and crow's feet become more apparent.
The facial skin also stretches a bit, adding to this loss of facial volume. Other factors that affect the facial skin include sun exposure, heredity and lifestyle.
By using dermal fillers in certain areas of the face, we can restore a youthful appearance without the signs of work.
Are they painful?
During the procedure you may experience a stinging sensation, but this is so short-lived you will have completely forgotten about it by the time you walk out the door of our cosmetic skin clinic.
After the procedure you may experience some minor bruising or headaches, but this too will only be a temporary discomfort.
How long does it take?
Injectables can be performed in as little as 15-minutes, as it's a non-surgical procedure that involves injections into the problem areas around your face.
Most appointments are 45-60 minutes.
Are there any side effects?
There are few or no side effects with wrinkle relaxers.