Lip Enhancement &
Lip Fillers
Hold on to your youthful, fuller lips for longer!
Forget the Trout Pout! We specialise in NATURAL, HEALTHY appearances.
We believe in ageing gracefully. Less is almost always more.
As our bodies slowly start to produce skin with less firmness, it's not uncommon to notice subtle changes in the texture and firmness of our skin. This is most evident on our faces, especially around the lip area, resulting in the appearance of thinner lips and those tell-tale tiny vertical lines which start to appear around the mouth.
Thankfully, today we have access to high quality natural products that can enhance the shape and add volume to the lips. This means that, unlike our grandmothers, we are able to provide Mother Nature with a little assistance – and it's never been easier to get a rejuvenating and natural look.
What to Expect:
Lip enhancement or augmentation treatments are becoming increasingly popular with mature women in Perth who wish to increase the volume or fullness of their lips, enhance lip definition, reduce lip lines and improve lip hydration and softness.
This age defying procedure is simple, and involves numbing the area, then strategically placing a tiny amount of dermal filler into parts of the lip and surrounding areas to naturally enhance, shape and add volume to the lips.
Depending on the product chosen, you can achieve instant results, while others create stimulation and a delayed response through tissue growth. Both options are helpful in filling lines and wrinkles and replacing volume loss, helping you to regain your youthful glow.
Following a detailed discussion, we will provide you with an individual treatment plan, designed with you to achieve a more natural, refreshed look.

Fuller Lips
Add volume and plumpness to most lip types. We always aim for less is more, so you may require less filler than you think.

Small & Large Lips
Lip fillers can be used on both small (thin) and larger lips. Each patient will receive a different strategy based on your facial structure and goals.
Sculpt Lips
Sometimes all we need is to sculpt those lips into beauties by adding a small amount of definition. This is perfect for defining lips, too.
We endeavour to make our process as simple, transparent and comfortable as possible.
1. Phone Consult
Our reception staff will ensure you're able to receive aesthetic treatment.

2. Consultation & Plan
Every face is different and so is every plan. We'll tailor a plan to suit your goals and facial structure.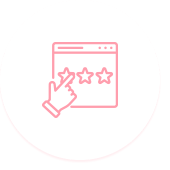 3. Treatment & Aftercare
Depending on your plan or treatment, you may need more than one appointment. Once satisfied, we'll guide you with any aftercare requirements.
Frequently Asked Questions
What are lip fillers?
Lip fillers assist in restoring volume and fullness in the lips.
As we age, our faces naturally lose fat. The facial muscles are then working closer to the skin surface, so smile lines and crow's feet become more apparent.
The facial skin also stretches a bit, adding to this loss of facial volume. Other factors that affect the facial skin include sun exposure, heredity and lifestyle.
By using lip fillers, we're able to sculpt and restore the youthful plump in most lips.
Are they painful?
During the procedure you may experience a stinging sensation, but this is so short-lived you will have completely forgotten about it by the time you walk out the door of our cosmetic skin clinic.
After the procedure you may experience some minor bruising or headaches, but this too will only be a temporary discomfort.
How long does it last?
Lip fillers typically last 6 to 12 months. However, it depends on your age and how fast your body breaks down calories into energy, they can last shorter.
How long does it take?
Injectables can be performed in as little as 15-minutes, as it's a non-surgical procedure that involves injections into the problem areas around your face.
Most appointments are 45-60 minutes.
Are there any side effects?
There are few or no side effects with lip fillers. If you think something isn't sitting right, reach out to us immediately.