A Radical Skin Treatment That Works
Don't let the name put you off. Skin needling might sound scary, but it is arguably one of the most effective ways to combat skin foes such as wrinkles, fine lines, scars and pigmentation, all at once.
Tiny, ultra-fine, medical-grade needles are passed over the skin's surface with a skin needling device, applied in a criss-cross motion. The tiny needles puncture the skin, triggering the skin's natural healing response.
It makes for firmer, tighter looking skin with diminished lines and wrinkles whilst providing versatile correction of many skin conditions.
Safe, non-intrusive and virtually pain-free, medical skin needling is used to treat a huge range of skin concerns, including wrinkles and lines, scarring, enlarged pores and blackheads, sun spots, pigmentation, under-eye bags and general lack of skin firmness.
Wrinkles & Lines
Skin needling works to treat wrinkles & lines by stimulating the body's natural healing response. It results in tighter, thicker skin, with less wrinkles and lines.

Electronic Collagen Induction Therapy
ECIT is a new and improved method of electronic skin needling. It allows deeper, cleaner puncturing of skin with less trauma & more result. ECIT can be performed alone, or combined with a plasma treatment.

Platelet Rich Plasma Treatments (PRP)
Blood is spun in a centrifuge to separate the pure plasma from the red blood cells. This plasma is then put back into the your skin using the needle roller which stimulates tissue tightening and thickening. The plasma heightens all of the cellular activity as it contains all of the blood's enzymes, protein growth factors and antioxidants. The remainder of the plasma is infused into the tissue.
We endeavour to make our process as simple, transparent and comfortable as possible.
1. Phone Consult
Our reception staff will ensure you're able to receive aesthetic treatment.

2. Consultation & Plan
Every face is different and so is every plan. We'll tailor a plan to suit your goals and facial structure.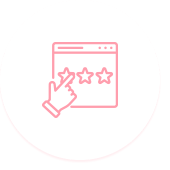 3. Treatment & Aftercare
Depending on your plan or treatment, you may need more than one appointment. Once satisfied, we'll guide you with any aftercare requirements.
Frequently Asked Questions
What is DermaFrac?
Infusing Nutrients using Micro-Needling Technology
DermaFrac™ is a safe and effective treatment for many skin types and has been shown to improve conditions such as:
scars
stretch marks
skin hydration
superficial fine lines & wrinkles
pigmentation, sun spots and uneven skin tone
Your treatment will be individualised by the selection of DermaFrac™ serum to target your specific condition:
Anti-Ageing
A "super cocktail" of peptides that has the potential to stimulate collagen and fibroblast production and relax the muscles in a subtle, natural way.
Hydration
Hyaluronic acid triggers intense hydration. A patented formulation using HylaSponge(R) technology may result in sustained hydration of the skin.
Lightening
Kojic acid is a natural and effective lightening agent, shown to even out pigmentation.
The precision-controlled hand-piece uses vacuum to pull the skin into contact with hundreds of micro-needles. The micro-needles create pathways for the infusion of targeted serums by penetrating the epidermis above capillaries and nerve endings, ensuring no bleeding or pain.
Designed to improve the overall appearance of the skin, the procedure results in optimal absorption of the serum and stimulates a positive natural response by the body which may increase collagen and fibroblast activity.
What are the advantages?
With or without Plasma treatment, skin needling is the one treatment that can help address your skin concerns. Unlike laser or peel treatments, electronic needling doesn't create a heightened sensitivity to UV light, so you don't have to avoid the sun or factor in any down-time.
Skin needling is an exciting non-surgical skin rejuvenation treatment. Designed to support skin regeneration to help reduce the appearance of fine lines and wrinkles, improve skin texture, plump and firm, ECIT skin needling is a one-stop shop in the never-ending quest to combat the effects of ageing.
If you're looking for more information on Electronic Skin Needling, please call and make an appointment today, or drop in and see us. We look forward to discussing your skin concerns to design a customised beauty plan to enhance and rejuvenate your appearance.
How many treatments will I need?
Typically you'll see results after just one treatment, including clearer skin and a more fresher complexion. DermaFrac™ is typically administered in six treatments every two – four weeks followed by maintenance visits every few months.
However, your provider will customise a treatment regimen for your unique skincare needs, This may include a combination of LED therapy and/or microdermabrasion to maximise your results.
Is there aftercare?
It is important to remember in the days following a DermaFrac Treatment that your skin will be more sun sensitive.
Make sure you wear a hat outside and daily use of a protective SPF even if you only work inside on a computer (which hopefully already is a part of your daily routine!)
How long does it take?
It is a relatively comfortable treatment of approximately 30 minutes with no pain.
DermaFrac™ allows you to return to normal activities immediately following the procedure, so there is no downtime. You may reapply your make-up immediately after the treatment.
It is common to experience some pink or slightly red areas, which should calm quickly. The degree of redness you experience will be directly related to the amount of stimulation during the procedure.