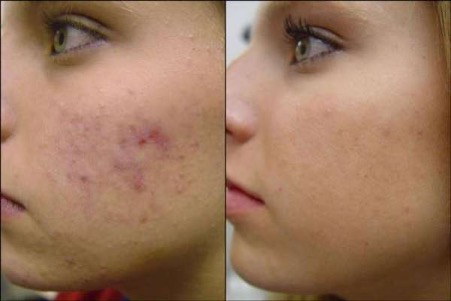 Wrinkles are not just a sign of ageing, they're a sign of life. That doesn't mean they have to define who you are.
If eyes are the windows to the soul, then our faces could be described as the 'road map' of our lives. Each face is different, and each has its own tale to tell.
What affects our skin?
As we mature it is common to notice changes in the texture and pigmentation of the skin. Blotchiness or brown spots can be a sign of ageing, but can also be a side effect of pregnancy, some forms of medication, birth control pills or even family genetics. Then add in lifestyle factors such as smoking, drinking alcohol, poor nutrition and sun exposure. Even urban pollution can and will affect your skin.

Micro Magic
Medical resurfacing treatment using diamond crystals that encourages skin turnover, reducing pore size, soothing scarring, improving texture, evening skin tone, resulting in healthier, smoother, glowing skin. With the infusion of stimulating antioxidants, this treatment is ideal for the tired skin or the young skin needing a challenge.

Express $65 / Full Multiplatform $120
Dynamic Needling
Micro-needling of the skin stimulates new skin growth and activity resulting in activity to reduce scars, fine lines, pore size and texture even in the most stubborn of skins. Minimal downtime and discomfort. Infusion of vitamins and moisturisers into the skin calms the skin and hydrates it for best results.

$199 per treatment / $450 for 3 treatments
Power Peels
Peels available for all skin types and all levels of skin stimulation. Perfect for managing pigmentation, poor tone, texture or discolouration.
These treatments are effective with minimal downtime.

$100 per treatment / $250 for 3 treatments
Rosacea Relief
Gently treating redness in the skin reducing inflammation, irritation and sensitivity. Promoting healthy well functioning skin with good cell renewal and stabilisation of the dermis.

$100 per treatment / $250 for 3 treatments

Acne Attack
Healing peel for addressing active acne and then scarring.
Reduces breakouts and congestion in the skin.

$100 per treatment / $250 for 3 treatments
We endeavour to make our process as simple, transparent and comfortable as possible.
1. Phone Consult
Our reception staff will ensure you're seeing us for the right treatment.

2. Consultation & Plan
Every face is different and so is every plan. We'll tailor a plan to suit your goals and facial structure.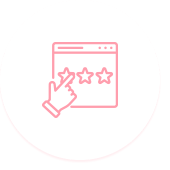 3. Treatment & Aftercare
Depending on your plan or treatment, you may need more than one appointment. Once satisfied, we'll guide you with any aftercare requirements.
Frequently Asked Questions
What service do I need?
Everyone's skin type is different and we can't simply say what you'll need. We need to tailor a plan that suits you -- and with the plan will come specific services.
What is microdermabrasion?
Microdermabrasion treatments use a minimally abrasive instrument to gently sand your skin, removing the thicker, uneven outer layer, and has many benefits.
This type of skin rejuvenation is used to treat light scarring, discolouration, sun damage and stretch marks.
What is skin needling?
Skin needling is also called micro-needling therapy or collagen induction therapy. It is a minimally-invasive non-surgical and nonablative procedure for facial rejuvenation that involves the use of a micro-needling device to create a controlled skin injury.