About Acne
Acne has a host of different causes, with genetics, lifestyle and hormones all playing a massive role. While most commonly associated with puberty, the ugly truth is that acne can show up at any age. It is important to understand that acne is not caused by a bad diet or lack of cleanliness. Acne is a skin disorder that affects 85% of Australians at some time in their lives.
Living with acne is not something that should be endured. The team at Cosmetic Images is highly-experienced in the treatment of acne and the associated, unwanted scarring. They will carefully assess your skin's condition and determine any issues relating to your skin that may be contributing to acne breakouts, to tailor an individual skin treatment and care program for the best possible results.
Changing your pillow case often and the correct skincare routine is vitally important in getting through this uncomfortable stage.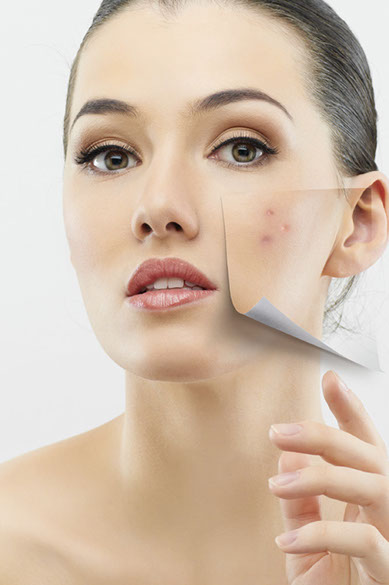 Acne Treatments
Acne facial treatments are carefully designed to help remove current breakouts in a clean, sterilised way and treat your skin to prevent future breakouts. These treatments can include deep pore and deep tissue cleansing to rid the skin of excess oils and sebum and stimulate circulation. Antibacterial ingredients are often used to prevent acne breakouts.
Receive one of the following that is most beneficial to your skin:
Microdermabrasion
Medical Grade Peels
DermaFrac Treatment
MicroNeedling is available for reduction of scars (not available on active acne areas).
If you're looking for more information on Acne solutions, scar-reduction or skin rejuvenation treatments, please contact the clinic.