Cosmetic Tattooing
Imagine waking up every morning already made up and ready to go. You'd save time in the bathroom each day and you'd save money on expensive makeup and cosmetics.
Cosmetic tattooing provides professionally applied makeup that won't run, smudge or wash off. You don't have to apply it in the morning and you won't have to take it off at night. Wake up every day looking fresh and fabulous.
Our in-house Cosmetic Tattooist, Sae Durant is available on certain days to beautifully enhance your brows, eyes or lips! Specialising in eyebrow sculpting and shaping for almost 15 years, Sae is focused on shaping a brow as individual as you, ensuring the style enhances your natural beauty and gives you a timeless, classic brow.
Carefully mapping out your perfect look before proceeding with one of several techniques to create a flawless cosmetic tattoo enhancement for you.
Sae is qualified in several brow tattooing techniques, semi permanent eyeliner and lip colour from Melbourne College of Cosmetic Tattoo and trained with Eyebrow Ink Perth Instructor, Georgina.
You will be guided through each step of any procedure ensuring your comfort and satisfaction every time.
For bookings or consults, call us on 08 9574 6852 or
click here to contact us
Here are some cosmetic tattooing basics to get you started.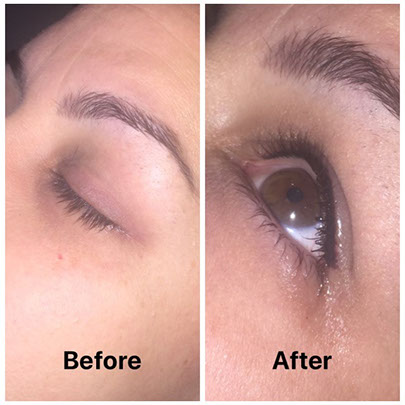 What is cosmetic tattooing for?
Cosmetic tattooing can enhance, correct or provide more definition to the shape of eyebrows, the eyeliner and, of course, the lips. Permanent cosmetic tattoos can add instant fullness to thin lips, provide you with beautifully defined eye liner all year round and lipstick that won't wear off as the day progresses. It can also fix uneven or sparse eyebrows. Eyebrow tattooing is the most popular cosmetic tattooing amongst our Perth clients.
Your makeup tattoos last between three and five years with recommended touch ups at your cosmetic studio. Due to the nature of their function, lips usually fade quicker than eyebrows or eyeliner.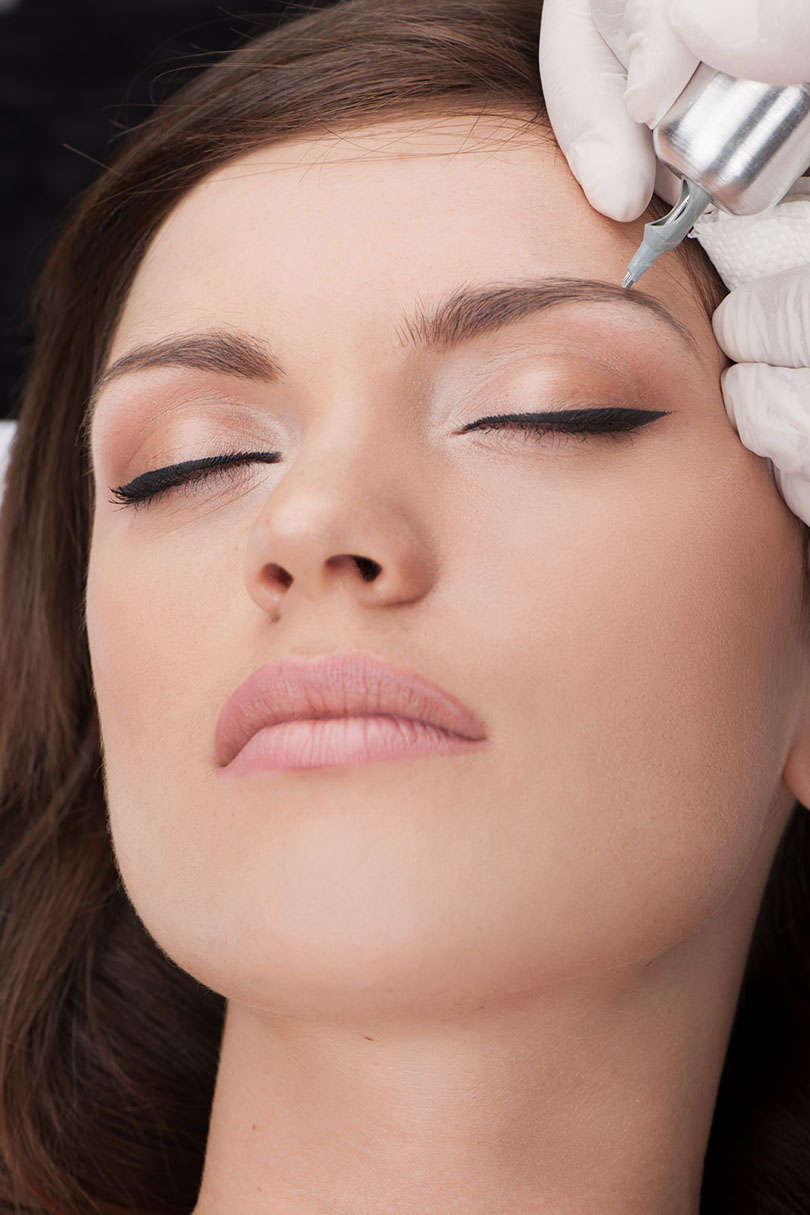 How do I get a natural looking result?
Historically, cosmetic tattooing didn't have the best reputation as the pigments used weren't ideal for matching skin tone and the results were heavy and overdone. In recent years, cosmetic tattooing products and procedures have improved significantly, making it a popular cosmetic procedure, not only in and around Perth, but also throughout Australia.
Ensure you go to a professional cosmetic clinic for cosmetic tattooing. Being permanent, it's important that makeup tattoos are done correctly.
When it comes to cosmetic eyebrow tattoos, there are two methods that can be used to achieve the result you're after: the feathering / hairstroke technique or the powder fill method.
The feathering method generally has a more natural look as it mimics the hairs of your existing brows. As the name suggests, small hairlike lines are tattooed just beneath the skin to provide beautiful thick and natural looking brows, filling the gaps between your eyebrow hairs.
The feathering method does require touch ups more often than the powder fill as the pigment isn't as deep in the skin. For mature clients, the powder fill method is recommended, as older skin texture does not hold the strokes of the feathering as well as younger skin and therefore the results won't last as long.
Cosmetic Images is a skin care clinic trusted by our Perth clients. Highly experienced in cosmetic tattooing, our team will ensure your permanent makeup will look natural and beautiful all year round.
For makeup that doesn't wash off, contact the team at Cosmetic Images on 08 9574 6852 to book your appointment today.